Cosmetic Dentist Blog
Posts for tag: bonding
By Warren Gase, D.D.S.
July 05, 2016
How dental bonding can help you
As the years go by, it's easy to damage your teeth. If you use your teeth as tools to open packages, or you bite your nails, you may have small, unevenly chipped edges on your teeth. If you drink coffee or smoke, you may have badly discolored or darkened teeth. Whatever
the imperfections are that compromise your smile, it's time to improve the look you are presenting to the world. Dr. Warren Gase, your dentist in Cincinnati, Ohio wants to help you discover what dental bonding can do for you and your smile.
When you choose dental bonding performed by Dr. Gase, you are choosing a versatile dental treatment that can fix many cosmetic issues with your smile, including:
Restoring teeth that are unevenly worn due to overuse
Closing small gaps and spaces between your teeth, caused by genetics
Masking small cracks and chips in your teeth, caused by trauma
Cosmetically changing the alignment of overlapped or rotated teeth
Hiding discolorations from medications, coffee or smoking
Whitening teeth that are yellowed or stained from aging
Dr. Gase begins your dental bonding treatment with the application of an etching solution. This solution creates small indentations to help retain the bonding material. Next, he will apply a cement to fuse the bonding material to your tooth.
Dental bonding uses a material called composite, a liquid resin which Dr. Gase can mold and sculpt to mask the imperfections. The material is hardened using a special ultraviolet "curing" light. The final step is polishing your dental bonding to a beautiful sheen, just like your natural teeth.
Dr. Gase can color-match the composite perfectly to your existing teeth. All your friends will notice is your perfect smile, not your bonding! Best of all, dental bonding is non-invasive.
Don't let small imperfections ruin your smile! You deserve to have a smile you are proud to show off. For more information on what dental bonding can do for you and your smile, call Dr. Warren Gase, your dentist in Cincinnati, Ohio. Get started on your perfect smile by calling today!
By Warren Gase, D.D.S.
April 09, 2016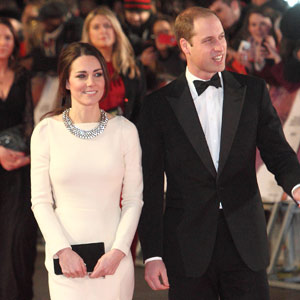 So you're tearing up the dance floor at a friend's wedding, when all of a sudden one of your pals lands an accidental blow to your face — chipping out part of your front tooth, which lands right on the floorboards! Meanwhile, your wife (who is nine months pregnant) is expecting you home in one piece, and you may have to pose for a picture with the baby at any moment. What will you do now?
Take a tip from Prince William of England. According to the British tabloid The Daily Mail, the future king found himself in just this situation in 2013. His solution: Pay a late-night visit to a discreet dentist and get it fixed up — then stay calm and carry on!
Actually, dental emergencies of this type are fairly common. While nobody at the palace is saying exactly what was done for the damaged tooth, there are several ways to remedy this dental dilemma.
If the broken part is relatively small, chances are the tooth can be repaired by bonding with composite resin. In this process, tooth-colored material is used to replace the damaged, chipped or discolored region. Composite resin is a super-strong mixture of plastic and glass components that not only looks quite natural, but bonds tightly to the natural tooth structure. Best of all, the bonding procedure can usually be accomplished in just one visit to the dental office — there's no lab work involved. And while it won't last forever, a bonded tooth should hold up well for at least several years with only routine dental care.
If a larger piece of the tooth is broken off and recovered, it is sometimes possible to reattach it via bonding. However, for more serious damage — like a severely fractured or broken tooth — a crown (cap) may be required. In this restoration process, the entire visible portion of the tooth may be capped with a sturdy covering made of porcelain, gold, or porcelain fused to a gold metal alloy.
A crown restoration is more involved than bonding. It begins with making a 3-D model of the damaged tooth and its neighbors. From this model, a tooth replica will be fabricated by a skilled technician; it will match the existing teeth closely and fit into the bite perfectly. Next, the damaged tooth will be prepared, and the crown will be securely attached to it. Crown restorations are strong, lifelike and permanent.
Was the future king "crowned" — or was his tooth bonded? We may never know for sure. But it's good to know that even if we'll never be royals, we still have several options for fixing a damaged tooth. If you would like more information, please contact us or schedule an appointment for a consultation. You can learn more by reading the Dear Doctor magazine articles "Repairing Chipped Teeth" and "Crowns and Bridgework."
By Warren Gase, D.D.S.
November 03, 2014
"Break a leg" is a well-known theatrical expression for wishing good luck to an actor about to go on stage. Singers should have one of their own…"Chip a tooth"! Apparently collisions between microphones and pearly whites are an occupational hazard for crooners. Taylor Swift became one of the latest casualties during a concert in Pittsburgh while belting out her hit "I Knew You Were Trouble." The consummate professional, she didn't miss a beat and kept on singing despite seeing a tooth chip hit the floor.
After all, while chipping a tooth is an inconvenience, it's not a permanent smile wrecker. Modern dentistry offers several options for restoring a damaged tooth to its original symmetry and luster, or even better!
Bonding
Dental cosmetic bonding is the quickest and lowest-cost option to repair a chip. This involves application of a composite filling material that is colored and shaped to match the original tooth. Bonding material can be used to replace the lost portion of tooth or to seamlessly reattach the lost portion if it has been preserved and is otherwise undamaged. Little to no removal of existing tooth surface is needed.
Veneers
A veneer can be used for slightly larger areas or discolored teeth. This is a thin, custom-made shell placed on the front of the tooth to give it a new "face." Some removal of existing tooth surface may be necessary to fit a veneer so it is flush with the surfaces of surrounding intact teeth.
Crowns
When a relatively large portion of the tooth is missing, a crown is often the better choice. It fully encases the visible portion of the remaining tooth above the gum line and is shaped and sized to match the original. It can be made of tooth-colored porcelain fused to metal crowns or all-ceramic (optimal for highly visible areas). A small amount of the existing tooth surface will be removed to allow the crown to fit over it.
If you would like more information about repairing a chipped tooth, please contact us or schedule an appointment for a consultation. You can also learn more about this topic by reading the Dear Doctor magazine article "Artistic Repair of Front Teeth With Composite Resin."