Cosmetic Dentist Blog
Posts for: November, 2014
By Warren Gase, D.D.S.
November 19, 2014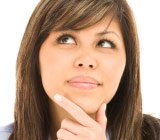 Do you ever find yourself thinking, "My smile would be near perfect if only?" If your answer is yes, come and see us to discuss some of the most advanced cosmetic treatment procedures available to give you a more dazzling smile in the shortest amount of time. Almost anything is possible from simple whitening procedures to a complete smile makeover, which may include repositioning your teeth with orthodontics and changing tooth shape and color with porcelain laminate veneers, to name a few options.
Before your visit, make a list of all of the things that you would like changed or improved. Being able to effectively communicate your desires to us will help immensely as we work together on your smile makeover. Although we may have a different opinion on what may actually be possible based on your dental and oral health, simply knowing how you define "your" ideal smile can be a good starting point.
For example, have you thought about and answered the following questions:
Do you think your teeth or gums show too much or too little when you smile?
What do you like and dislike? Are you unhappy with the size, shape or position of your teeth?
Do you have unsightly gaps between some or all of your teeth?
Do you think your smile would be improved if your teeth were whiter?
Providing us with a clear picture of all the things you like or don't like about your current smile will help guide the process. Even a picture of a smile that you like of a younger you or even torn from the pages of a celebrity magazine could be helpful. During our initial consultation, we will take all the dental records necessary for a cosmetic evaluation and smile enhancement. We can then compare your actual results to your "wish list" to ascertain how close we can get to your ideal smile and even create a computer-generated image of what we can achieve.
If you think you are ready to change your smile, call us today. For further information on the importance of having a clear vision plan that both patient and dentist agree upon, read the Dear Doctor magazine article "Great Expectations: Is What You Get What You Want?"
By Warren Gase, D.D.S.
November 03, 2014
"Break a leg" is a well-known theatrical expression for wishing good luck to an actor about to go on stage. Singers should have one of their own…"Chip a tooth"! Apparently collisions between microphones and pearly whites are an occupational hazard for crooners. Taylor Swift became one of the latest casualties during a concert in Pittsburgh while belting out her hit "I Knew You Were Trouble." The consummate professional, she didn't miss a beat and kept on singing despite seeing a tooth chip hit the floor.
After all, while chipping a tooth is an inconvenience, it's not a permanent smile wrecker. Modern dentistry offers several options for restoring a damaged tooth to its original symmetry and luster, or even better!
Bonding
Dental cosmetic bonding is the quickest and lowest-cost option to repair a chip. This involves application of a composite filling material that is colored and shaped to match the original tooth. Bonding material can be used to replace the lost portion of tooth or to seamlessly reattach the lost portion if it has been preserved and is otherwise undamaged. Little to no removal of existing tooth surface is needed.
Veneers
A veneer can be used for slightly larger areas or discolored teeth. This is a thin, custom-made shell placed on the front of the tooth to give it a new "face." Some removal of existing tooth surface may be necessary to fit a veneer so it is flush with the surfaces of surrounding intact teeth.
Crowns
When a relatively large portion of the tooth is missing, a crown is often the better choice. It fully encases the visible portion of the remaining tooth above the gum line and is shaped and sized to match the original. It can be made of tooth-colored porcelain fused to metal crowns or all-ceramic (optimal for highly visible areas). A small amount of the existing tooth surface will be removed to allow the crown to fit over it.
If you would like more information about repairing a chipped tooth, please contact us or schedule an appointment for a consultation. You can also learn more about this topic by reading the Dear Doctor magazine article "Artistic Repair of Front Teeth With Composite Resin."